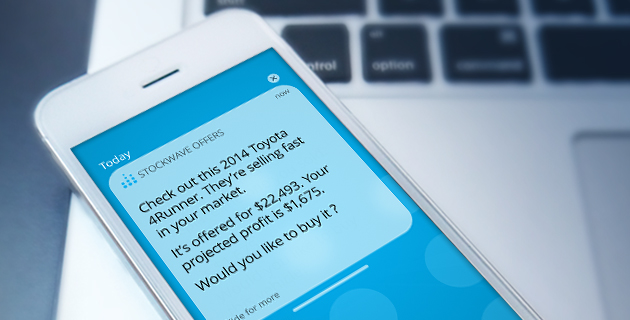 Stockwave is the only wholesale sourcing application that helps you search for profit at auction. It's how today's top dealers find cars that meet their dealership's specific profit goals and buying preferences — leaving others to wonder how they work so quickly and efficiently.
Now, Stockwave is getting even more proactive with Stockwave Offers — a new feature that automatically notifies you when Stockwave finds wholesale inventory that meets your profit objectives. You'll get an alert on any device you use with Stockwave … all you have to do is say "I'll take it," or "No thanks!"
Going to NADA 2019? Demo Stockwave at booth #1612S!
Fill out the form to request your demo of Stockwave Offers!